Book lawn care service in Bedford NH today!
Bedford NH Weekly Lawn Care & Maintenance
You deserve a great looking lawn. Your busy schedule may not allow you the time needed to maintain your turf. A & J Lawn Care Services is the best way to keep your yard looking great through our lawn care and maintenance programs. Your property has a lot of value and you can increase that value with the right kind of care. Get in touch with us today for your quote.
Residential and Commercial Lawn Care in Bedford NH
Showcase your home and it's potential! Our lawn care services for residential properties and commercial areas are designed with you in mind. Our clients have been happy with the experience they receive from us. Our team is determined to meet and exceed your expectations. We will maintain your lawn with a personalized plan. We will schedule visits out accordingly and treat your lawn individually. There is no need to stress. We have you covered.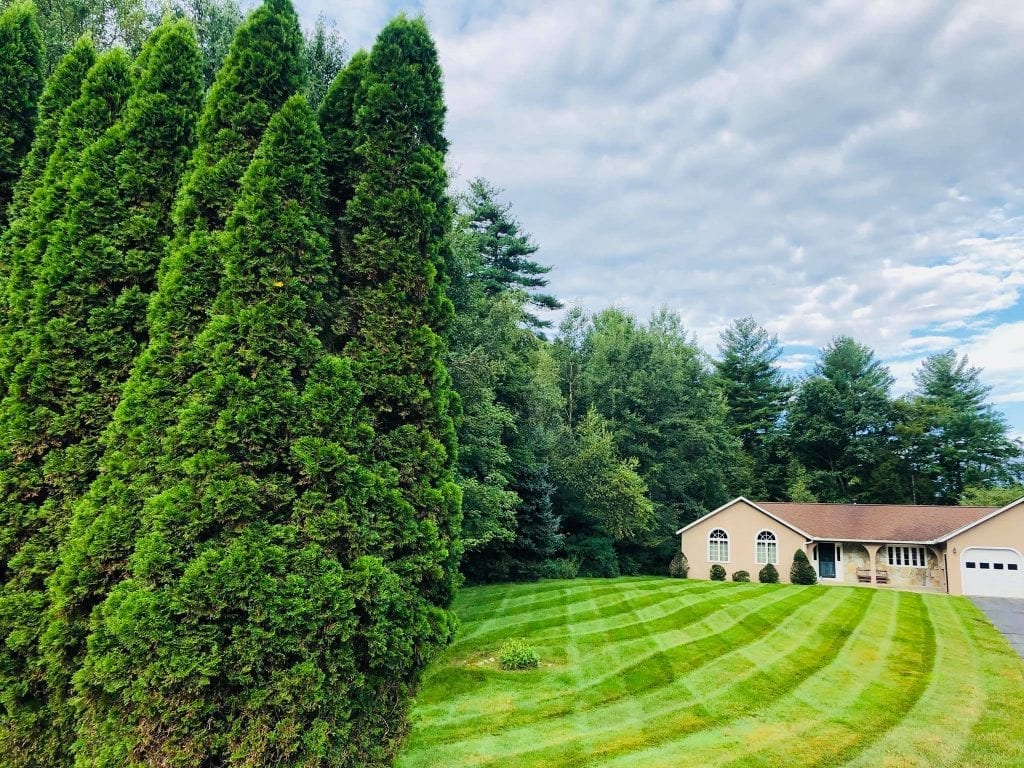 Landscaping Services in Bedford NH | Aeration and Overseeding
Your lawn need nutrients to thrive and survive! In many cases, lawns become dull looking and unhealthy because they aren't getting food and water. Imagine how weak you feel after not eating. Your grass is the same. We provide a top tier aeration solution for your lawn. Your lawn may be in need of this service if it feels spongy or looks dull and feels dry. Aeration allows nutrients to pass through right to the root! This will help to strengthen your grass and allow water to permeate the soil. We overseed as well in order to fill gaps in the lawn. Your lawn will look great once again! Give us a call today!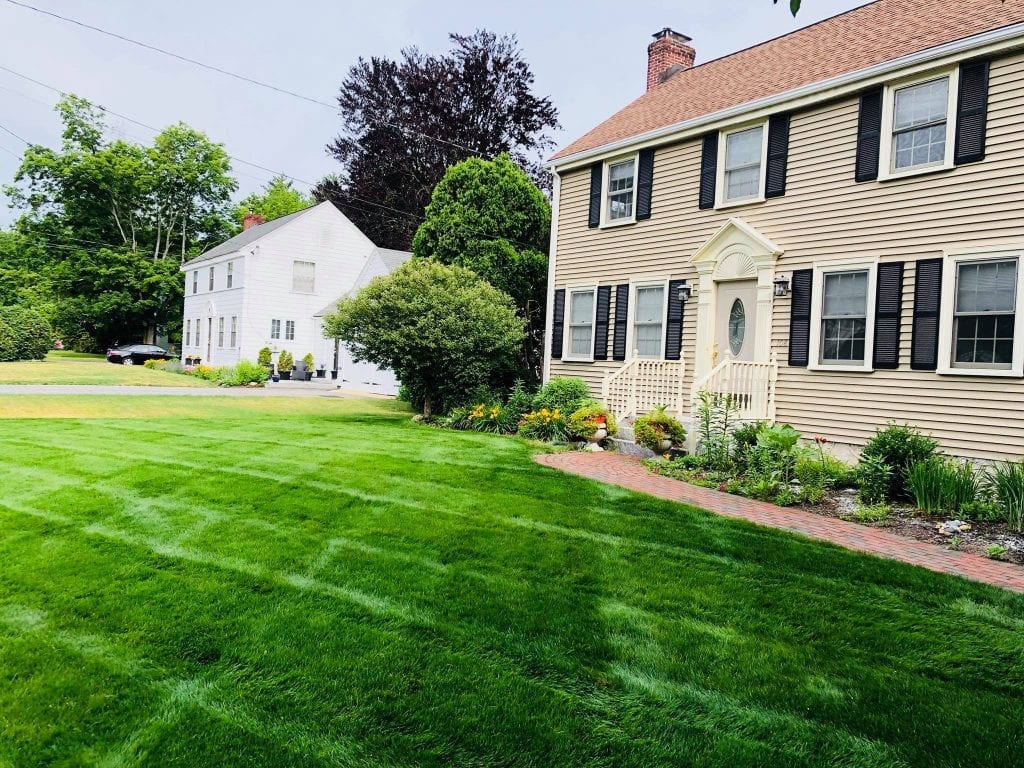 Spring Clean Ups & Fall Clean Ups in Bedford NH
Preparing your lawn for the season can be challenging. Most of our clients find they don't have the time in their busy schedules, so they give us a call! Spring clean up services clean up your lawn after the winter weather and prepare it for a great summer. The fall time is when there is a lot of debris (leaves) getting tossed around your lawn. We clean that up too. We are dependable and relieve you stress as a home or business owner. It is important that you prepare your lawn at the right times to prevent pest infestations, mold, fungus, and other issues that could come up. We trim perennials, re-edge beds, bag mulched leaves, and other maintenance tasks to allow your lawn to grow and thrive!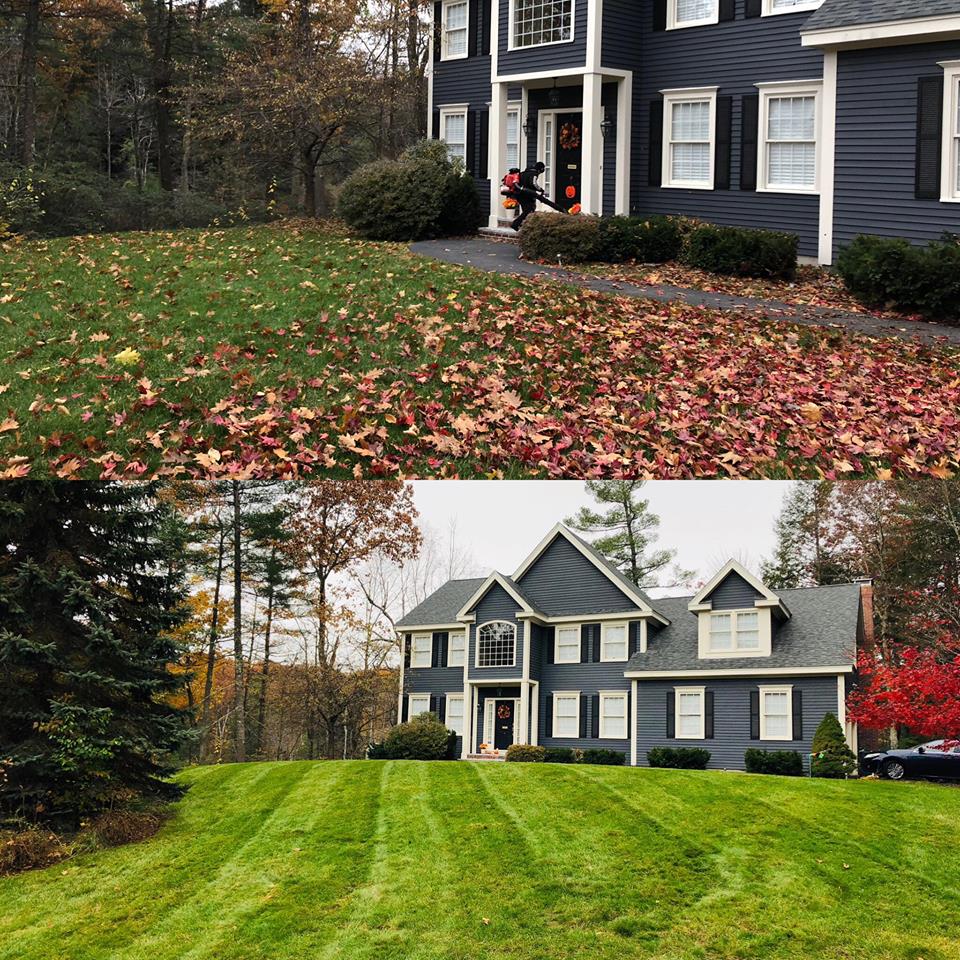 Bedford NH Gardening Services
Gardening services are best left to our team! We assist our clients in creating and maintaining a garden that suits them. Many of our customers don't have the time to design the garden they have always dreamed of, or their busy schedules don't allow them the time to provide their current gardens with care. That's okay! We can help! If you are looking into starting a garden or improving your current one, give us a call. We trim hedges, plan out gardens, install mulch, and we maintain your garden too. Give us a call today!