Time to get signed up for weekly lawn mowing in Manchester NH or a surrounding area?
Most of our clients work with us because they are simply too busy to handle their own weekly or biweekly grass cutting and maintenance. Many don't even own a lawnmower! And that's fine with us… we'll handle all of it for you.
5 Reasons to love our greater Manchester NH grass cutting services
We're there every week, on time, ready to work
There's no doddling around with us, and you don't have to wonder whether or not we will show up when we said we would.
We leave your property looking amazing
When you look at the job we've done, you're going to be impressed. Just take a look at this Derry NH grass cutting job we did earlier this year.
We respect your property
You'll find all of your furniture and lawn items put back where we found them
Our pricing is extremely reasonable
We are a small, locally owned Manchester NH area grass mowing service. We deeply care about our customers and price our grass cutting services at an affordable rate.
We are very responsive
Ever worked with a landscaping company and had a hard time getting someone to even take your call? You will never feel that way with us. We legitimately want each of our clients to feel like they are our only client, and take extra care to respond to calls, texts and emails in a timely fashion.
Here is a new Manchester NH lawn mowing account we have taken on this year: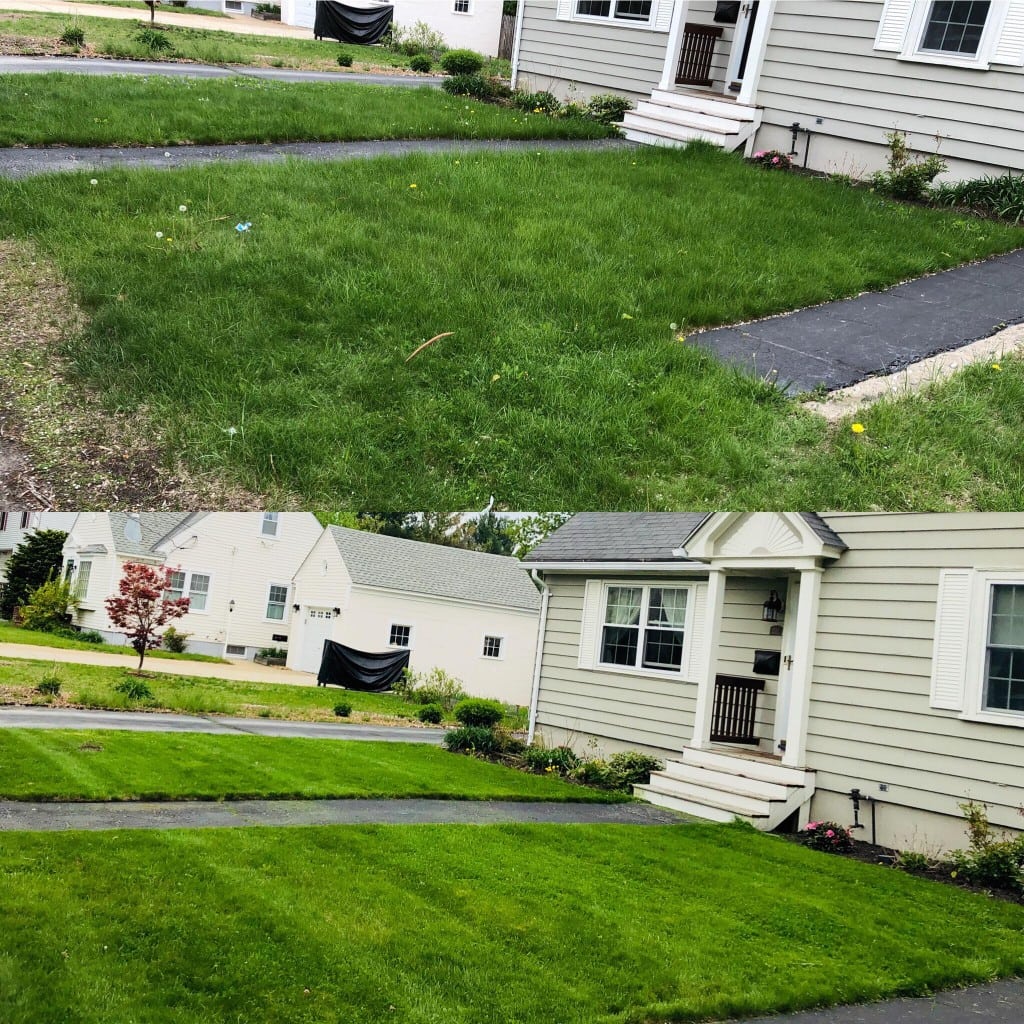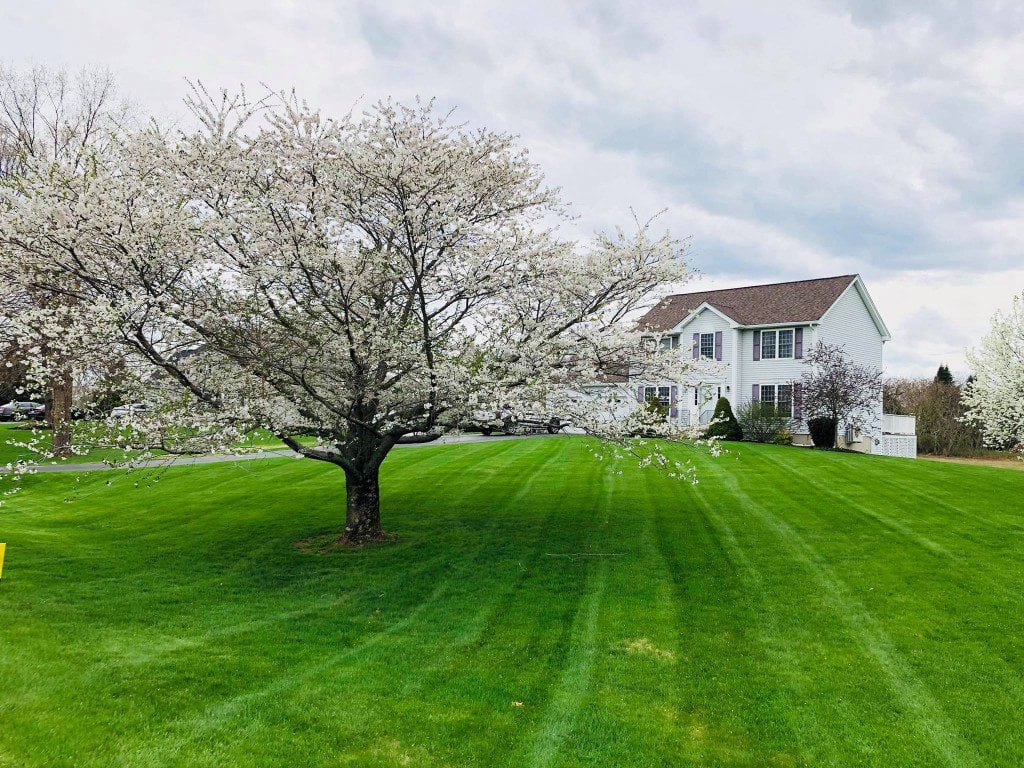 See the difference?
Grass Cutting Services in Hooksett NH, Derry NH and Goffstown NH
We don't only provide lawn mowing services in Manchester, NH. We can also do your weekly lawn mowing in Hooksett, Derry and Goffstown.
Here is a beautiful grass cutting job we perform weekly in Hooksett NH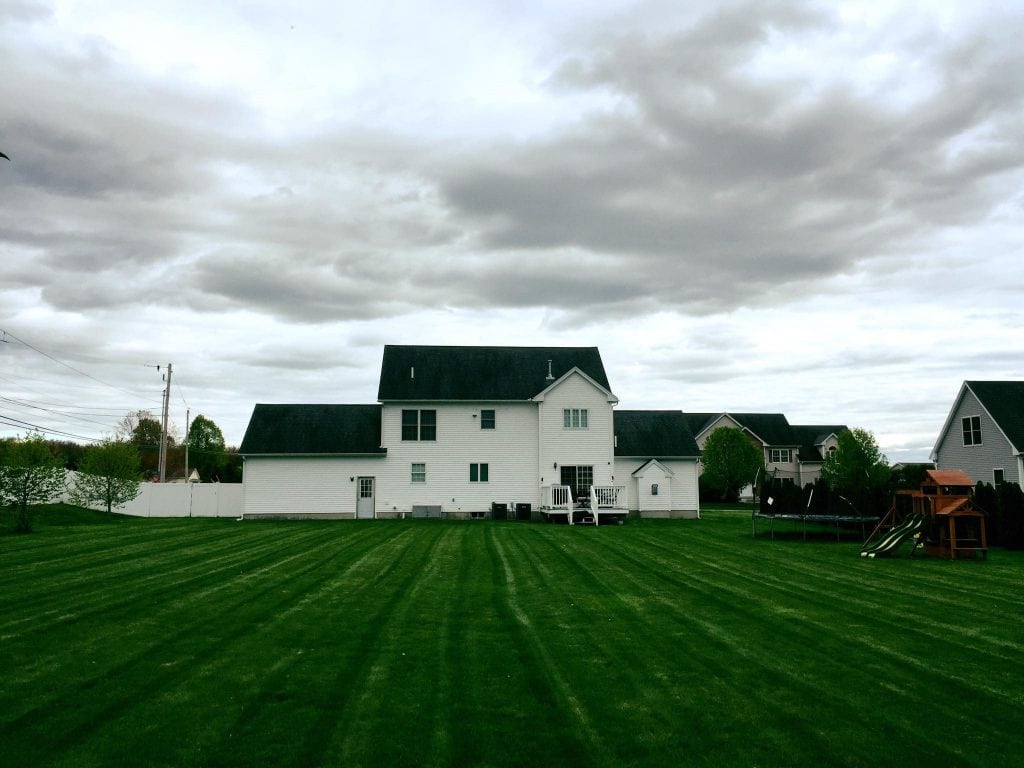 Ready to get started? Fill this out and we'll get right back to you.