Book lawn care service in Derry NH today!
Weekly Lawn Care and Lawn Mowing Services in Derry NH
NH Lawn Care services understands that there is value in a beautiful looking lawn. A lawn should continue to look alluring throughout the year. Lawn care maintenance that is scheduled at the right time are key to a well-groomed lawn. We provide lawn care services weekly in Derry NH to make your home's property look great. A weekly scheduled service will ensure your lawn looks beautiful throughout the entire growing season.
Derry NH Residential Lawn Care and Commercial Lawn Care
Your property will be transformed by our residential lawn care services, transforming your property and bettering the quality of your lawn. Our professional team of lawn care experts will schedule visits at just the right time, providing lawn mowing services as well as lawn treatments. No need to worry about an unmanageable and unhealthy lawn again.  Our commercial lawn care services in Derry NH are provided to improve the overall quality and color of your business property. Our licensed professionals transform your property by providing lawn mowing and treatments at just the right time by scheduling comprehensive visits. There is no need to stress over an unkempt property again.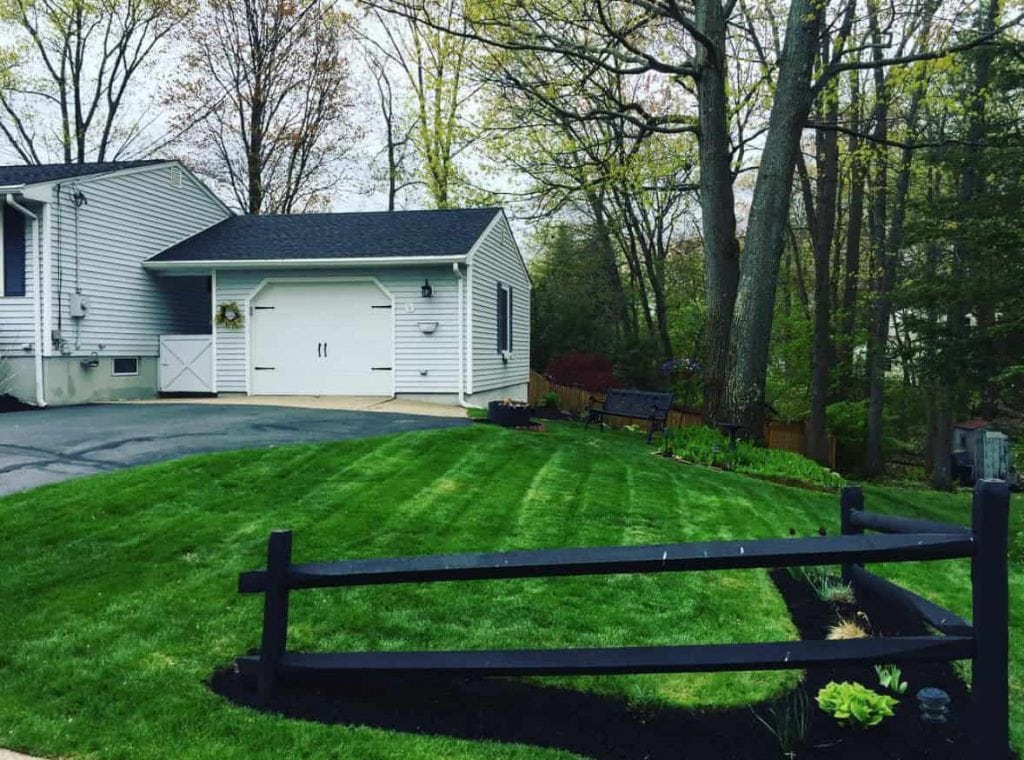 Derry NH Aeration and Overseeding Services
A hands-on aeration solution provided by our team of professionals will allow your lawn to receive the nutrients it may be lacking. Not so well-aerated soil will cause your lawn to look thin and feel dry or spongy. Allowing your lawn to breathe and receive nutrients, air, and water is vital to a healthy, beautiful looking lawn. Aeration in Derry NH allows for your lawn to diminish the struggle of lacking important nutrients. Also, over seeding services are provided by our team, assisting your lawn in thickening. This will repair current damage of your lawn.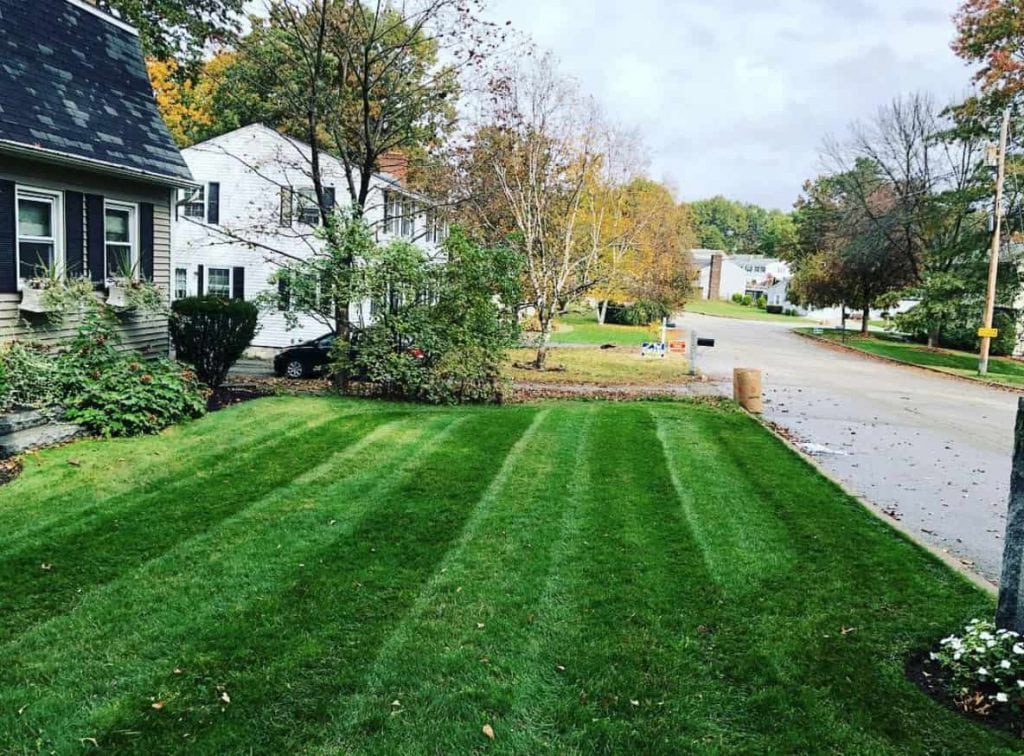 Fall Clean Up and Spring Lawn Clean Up Services in Derry NH
During the falls months, temperatures drop and homeowners find cleaning up in the fall a difficult task to accomplish. Our dependable fall cleanup service in Derry NH ensures a yard ready for the new year. NH Lawn Care Services takes the worry out of Fall clean ups. Throughout the Fall, we are available to perform an ongoing clean up service. Maintaining your yard on a regular basis is important, even during the autumn months. Your yard will thank you for it.  We find that home owners find themselves with a major headache at the end of the winter season. When the Spring arrives, tidying up your lawn can be a difficult task. The reliable team at NH Lawn Care Services works to keep your lawn alluring. There is so much potential in your lawn, and we know how to showcase it! We bag and dispose of mulched leaves. We also trim dry perennials as well as re-edge beds. Derry residents depend on our reliable team to perform their Spring yard clean up.
Gardening Services in Derry NH
We specialize in garden maintenance and performing diverse gardening services. Our Derry NH gardening services include weed prevention and removal, early detection of unwanted insects that may ruin your garden. We install mulch, trim hedges, and so much more. Most people wish they had their perfect garden, but don't know where to start. We help create and maintain your ideal garden.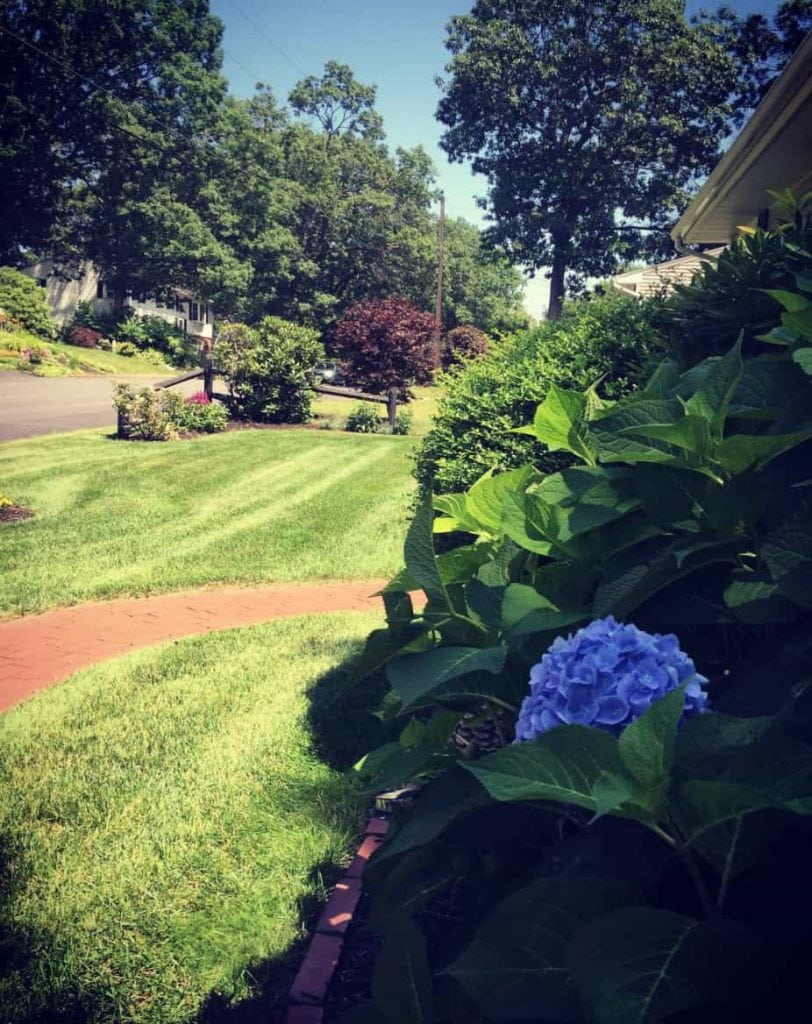 Book lawn care service in Derry NH today!