Book lawn care service in Hooksett NH today!
Weekly Lawn Care in Hooksett NH
One thing our lawn care clients know about us: we hold value and pride in an exceptional looking lawn. At A&J Lawn Care, we hold the ideal that a lawn should look appealing.  Lawn care maintenance is important and leads to an attractive looking lawn and our weekly lawn care services in Hooksett NH will compliment your beautiful home. Your lawn will continue to perform at its best throughout the entire growing season.
Commercial and Residential Lawn Care in Hooksett NH
Our residential and commercial lawn care services in Hooksett NH revamp your property, improving the beauty and color of your lawn. We will make comprehensive, scheduled visits to your business property. Our reliable team of professionals provide treatments and mowing services at just the right time so there is absolutely no need to feel the concern and stress over an overgrown lawn. Your business property will flourish as our team provides you with an exceptional commercial lawn care service in Hooksett NH.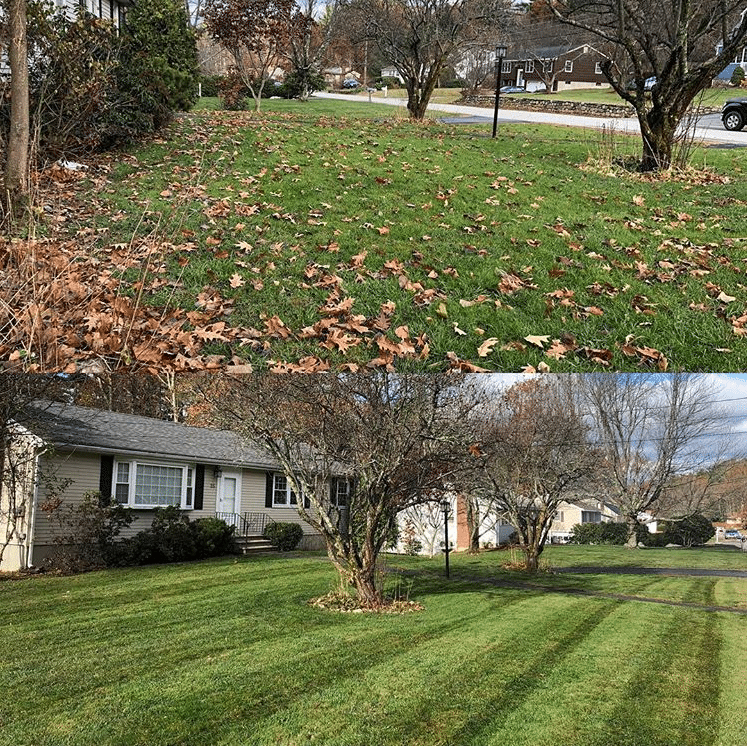 Aeration and Overseeding in Hooksett NH
Finding your lawn thin, narrow, and unhealthy? Improper aeration of your soil will cause your lawn to appear and feel dry as well as spongy. You must have an aeration solution that is hands-on. Your beautiful lawn should not only be healthy from the top, but the roots down below should be strengthened with an aeration service. We are trained to aerate your soil effectively. Air and water will find easy access to seep into your lawn without struggle. We will also provide an over seeding service which will assist your lawn to repair damages and thicken.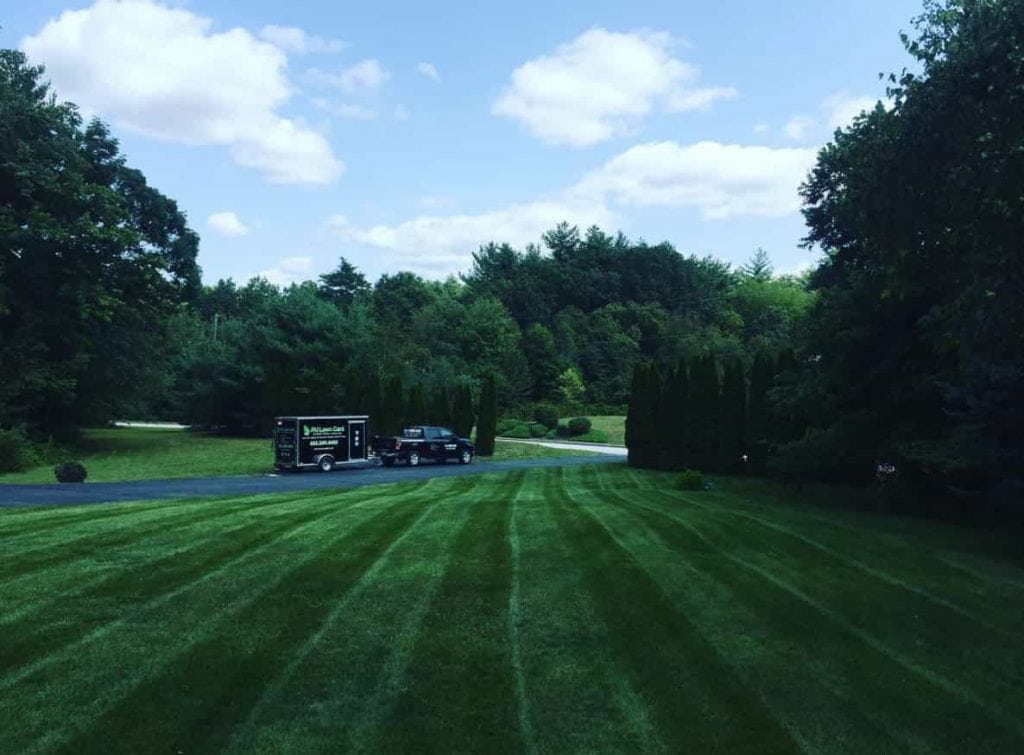 Fall and Spring Clean Ups in Hooksett NH
Imagine the fall months, as the wind picks up and debris spreads about. As in the Spring months, mulched leaves are left after the snow has melted. Cleaning up this debris is a task that homeowners put at the bottom of their to-dos. We provide a Fall clean up service in Hooksett NH as well as a Spring Clean up service in Hooksett NH that ensures your property is ready for the upcoming year. No need to worry ever again about Fall or Spring clean ups. Through the fall and throughout the spring, we are available as your designated clean up team. Our reliable team will continue to maintain your yard. By the time the end of the year is near, your yard will look amazing. Your lawn has great potential, let it blossom!
Hooksett NH Gardening Services
Garden maintenance in Hooksett NH is our speciality and we perform a variety of gardening tasks including: pruning, weed removal, weed prevention, planting, seeding, bulbing flower beds, and much more! Have you always wanted a garden, but have not had the time to get started? Currently have a garden, but don't have the time to provide the necessary maintenance? Our team will make the garden of your dreams happen.