Book lawn care service in Manchester NH today!
Weekly Lawn Care in Manchester NH
We know that there is benefit to a beautiful, well maintained lawn. At A&J Lawn Care Services, we believe that a beautiful lawn should continue to be as such. Good habits of lawn care maintenance are a tremendous value to an alluring lawn. We offer weekly lawn care services in Manchester NH to increase the beauty and longevity of your property and ensure a continuation of a great looking lawn through the growing season.
Residential and Commercial Lawn Care in Manchester NH
Your property will get a much needed service that will showcase its potential. Like our residential lawn care services, our commercial lawn care services in Manchester NH unlock your business property's potential, and the overall satisfaction our clients experience is one for the books. Our team of technicians maintain your property through scheduled visits. These visits are coordinated at just the right time and we will take a complete look at your business property to ensure exceptional lawn moving and treatment services are rolled out. No need to stress about an overgrown property again.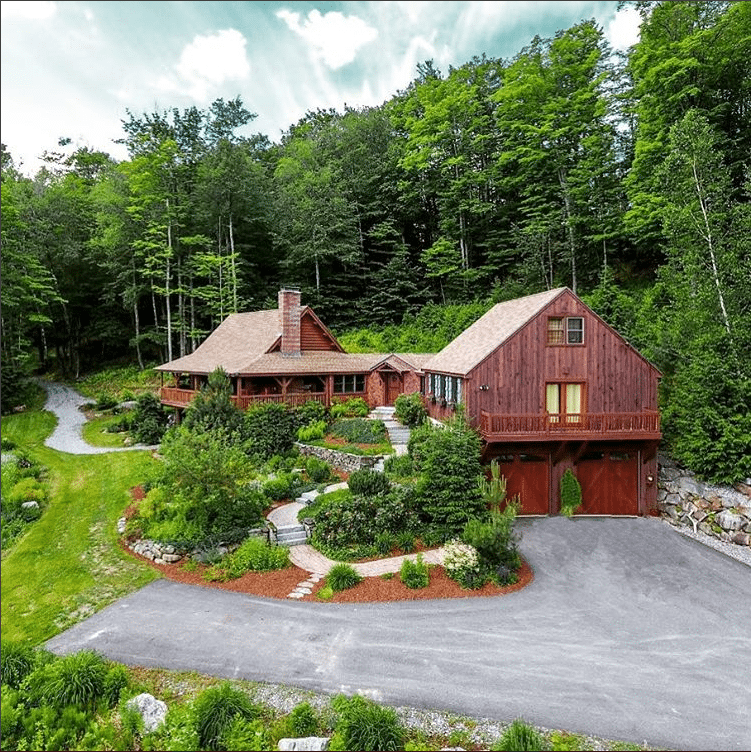 Landscaping Services in Manchester NH | The Importance of Aeration and Overseeding
If you have found your lawn looking thin and narrow, your lawn may be in need of a serious hands-on aeration solution. Lawns that are feeling dry and spongy are not getting the nutrients they need to grow full and lush. A hands-on aeration solution offered by A&J Lawn Care Service is the number one way to get your lawn in shape. We will effectively aerate your lawn, strengthening the roots of your lawn and providing access for nutrients and water to permeate the soil. We also provide an over seeding solution, repairing current lawn damages.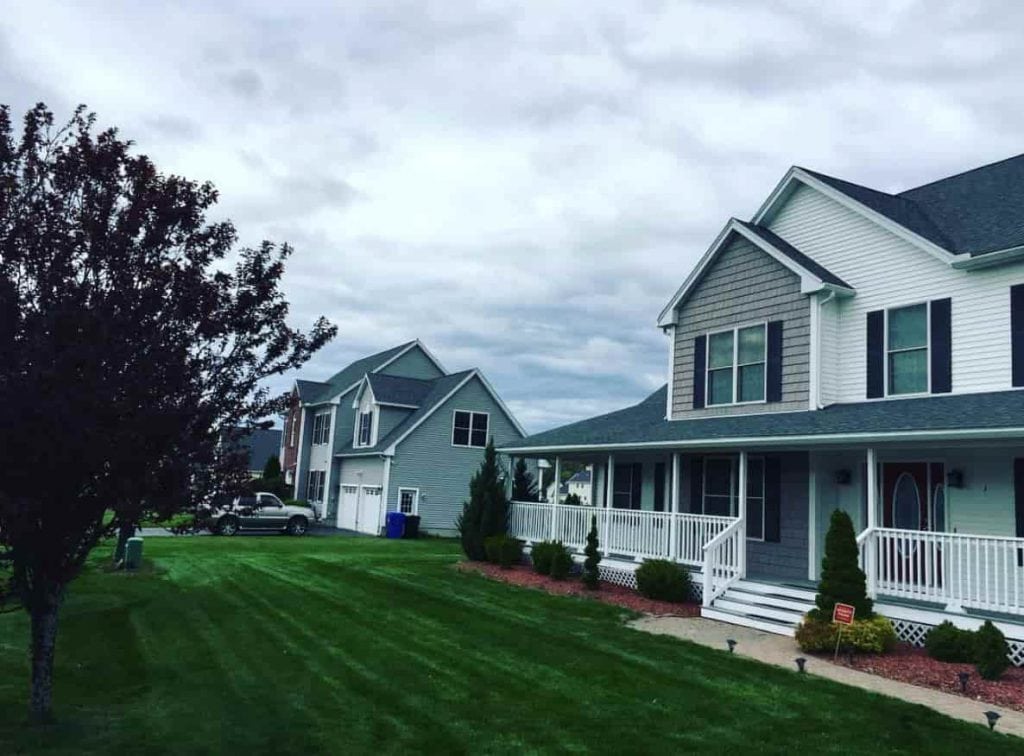 Fall Clean Ups and Spring Clean Ups in Manchester NH
We know that most people are not prepared to clean up the debris that comes with the autumn months. For some, stress arrives even at the end of the winter months when leaves have been mulched.  As a dependable Fall clean up service in Manchester NH as well as a Spring Clean Up service in Manchester NH, we take the worry out of the continuous strain of fall time and spring time clean up. We offer our services throughout the fall months and provide a clean up service that is ongoing. Your lawn will be maintained by a professional team and end the year right. Manchester residents depend on A&J Lawn Care for our Fall and Spring lawn clean up. We trim dry perennials and re-edge beds. After bagging mulched leaves and disposing of them, your lawn will continue to flourish.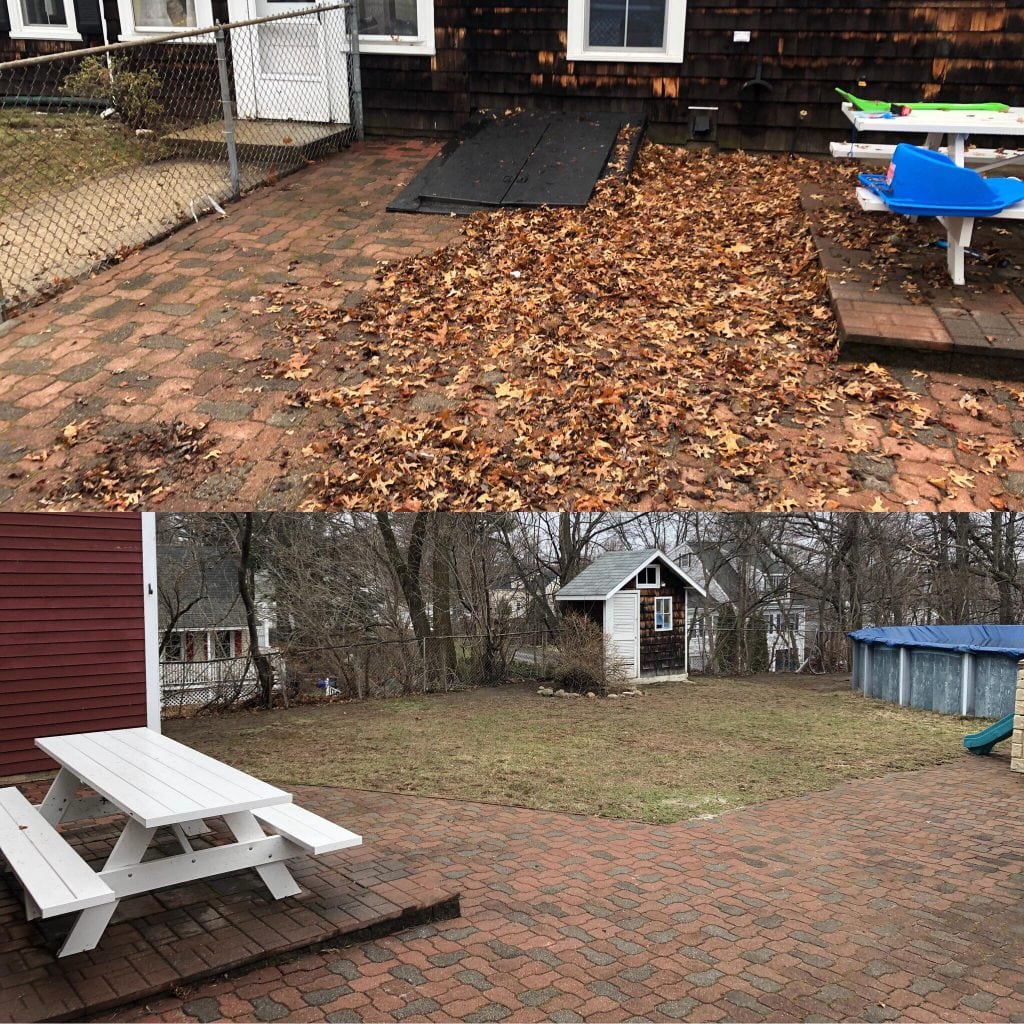 Gardening Services in Manchester NH
Our Manchester NH gardening service is offered to ultimately create the garden you have always dreamed of. We find that many people do not have the time to maintain their current garden or are seeking to create the garden they have always wanted, but just haven't found the resources. Our gardening service will continue to impress and you will find a noticeable improvement in the quality of your property with a well maintained garden. We are trained to trim hedges, plan and create your new garden, install mulch, as well as perform weed maintenance services in Manchester and surrounding areas.